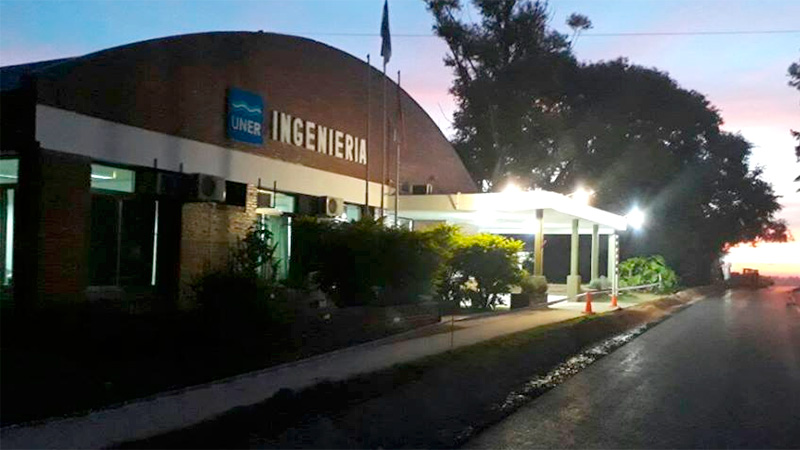 11 May

Laboratorios Bagó signed an agreement with the School of Engineering of the University of Entre Ríos -FIUNER- to develop unique medical technology in the country.

The School of Engineering of the University of Entre Ríos was chosen by Laboratorios Bagó to design the prototype of a long-term Electrocardiographic Signal Recording System. As a result of the agreement signed, Laboratorios Bagó advances in its first medical technology development project.

This development is part of the launching of Bagó's new division, dedicated to Health Application Technologies, which started its activity with the aim of expanding the company's field of action in all aspects related to human health, traditionally focused on the development and production of drugs, towards new areas of great potential.

This work team is formed by Dr. Eduardo De La Puente, Dr. María de los Ángeles Carignano and Dr. Sergio Nuñez, who lead the project aimed at designing and prototyping a Holter cardiology recording system, with a duration of 15 to 30 days, which is not currently available in the Argentine market.

The agreement was signed by the National University of Entre Ríos -UNER- through its rector, Andrés Sabella and the dean of FIUNER, Diego Campana, the head of the Technological Linking Office, Alejandra Morales, and the director of the Electronic and 3D Prototyping Laboratory, Juan Manuel Reta.

"All the electronic and firmware development will be done at FIUNER's Prototyping Laboratory. It is a seven-month project, in which prototyping will be developed and laboratory tests will be performed. This short-term work modality has been put into practice in recent years, to solve specific problems that may arise from the faculty or the private sector, so we will work together with Bagó's Medical Management, who will provide us with advice through the Agile methodology," said Reta.