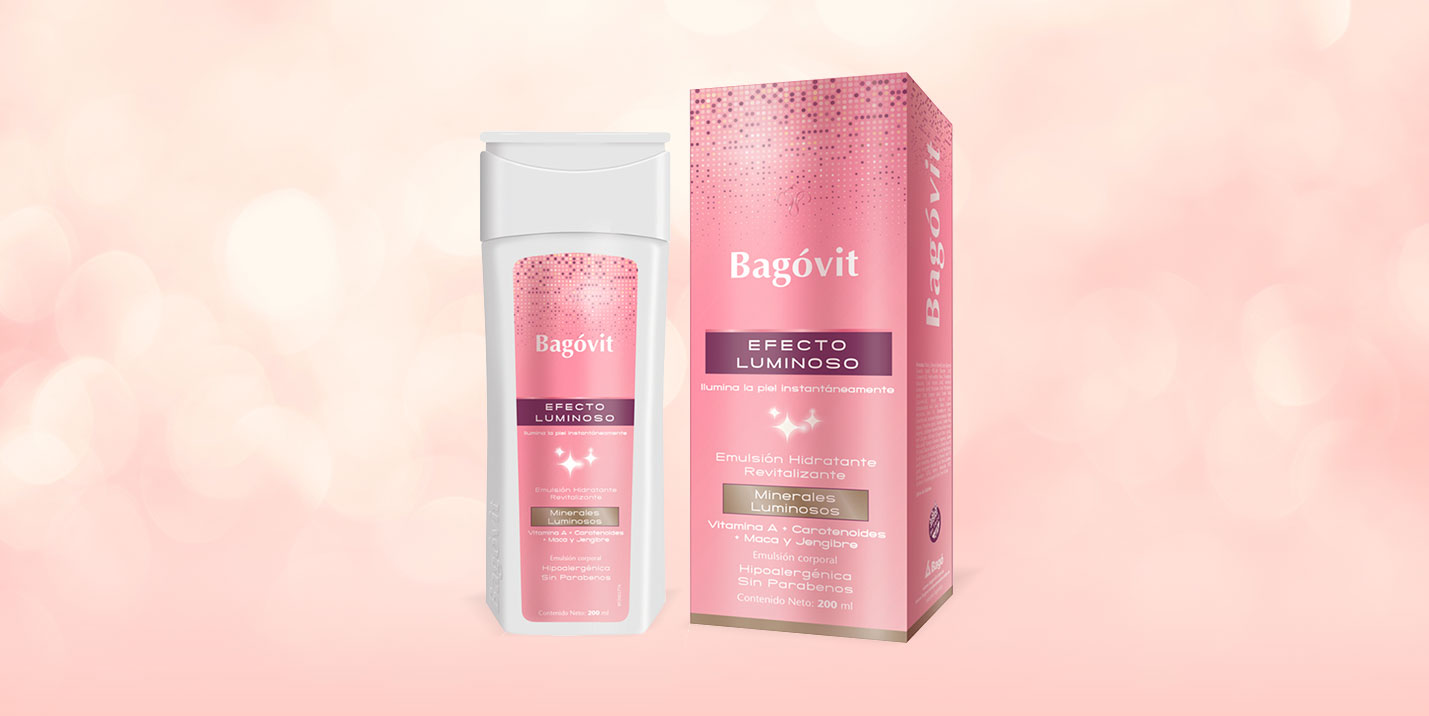 14 Dec

New BAGÓVIT LIGHT EFFECT

Bagóvit launched its new light effect cream, whose exclusive ultra-light, hypoallergenic and paraben-free formula has illuminating mineral pigments that reflect light, providing light reflections on the skin. This new product illuminates the skin, offering deep and long-lasting hydration (24 hours), without oiliness, and with a soft, unique and silky afterfeel.

Among its ingredients, the Carotenoids improve the color and appearance of the skin, transforming it and giving it a healthy and vital look, as well as protecting the skin against the effects of blue light. While Vitamin A promotes the generation of collagen and accelerates the natural regeneration of the skin, the extract of maca and ginger contains a high concentration of trace elements with stimulating effect that revitalize the skin and protect it from free radicals.

Bagóvit Light Effect leaves the skin with a halo of light, try it!